Week 8 Webinar Join Link, Slides and Recording
Live Webinar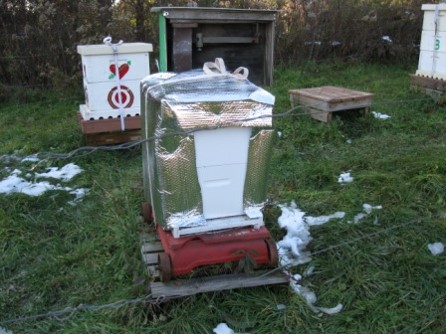 Our final webinar is on March 4th, 2020 at 6:30pm. This week we'll focus on "Putting the Colony to Bed for the Winter". Topics we'll cover include:
Feeding options, evaluation & timing;
Bee biology review;
Insulation options;
Pest protection
Here's the link to join the live session: https://cornell.zoom.us/j/845906697
If you're joining from a mobile device, open the Zoom app on your device and enter the meeting ID: 845 906 697
Webinar Slides
Will be posted here following the live session.
Overwintering Your Hives Webinar Recording